Kelmscott Fencing – Reliable and Skilled Fencing Contractor
Providing High Quality and Secure Pool Fencing Installation!
For today's homeowners, there are many options for pool fencing installation. The most challenging part of the process is choosing a pool fencing style that both passes Australian pool safety standards and complements the style of your home. Aside safety, Kelmscott Pool Fencing Specialists believe that a pool fencing project should complement the surrounding landscape. If you want the best pool fencing and pool gate service for your home or property, contact Kelmscott Fencing Contractors.
Pool fencing is essential for protecting your family when they are near the pool. Fences not only keep children away from getting near the water, but they can also keep adults safe from accidental falls. Also, these fences can help keep unwanted animals and pets out of the pool. That's why strong and well built fences are essential. There are different pool fences, and you should choose one that matches your requirements and aesthetic preferences.
Popular Pool Fencing Options
Aluminium pool fences are well known for their long lasting durability and anti rust qualities. These pool fence types are also less expensive to install. They are durable and considered almost unbreakable. If you want a simple pool fence and pool gates, you should go for aluminium fencing.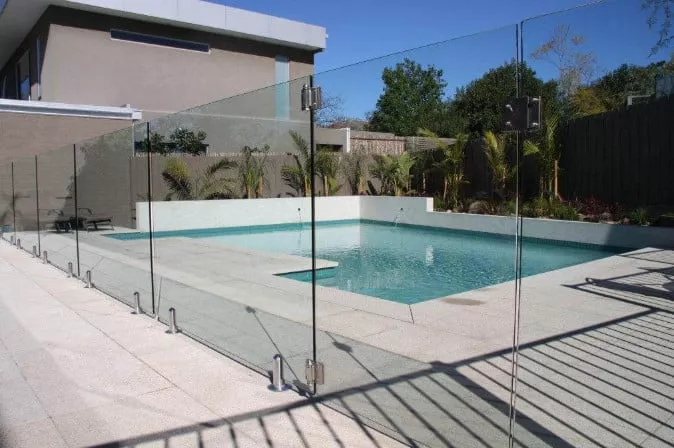 Glass Pool fencing is typically used around swimming pools or on properties with beautiful views. Glass fencing provides low maintenance and elegance. The advantage of this fence is that you may enjoy the scenery without blocking your view of your pool's surroundings.
The two most common types of glass fences are:
Frameless glass fences can be an excellent and practical option to fence in your pool. Because glass doesn't block your view, so you can always see what is happening in your pool area.
Semi Frameless Glass Fencing
A semi frameless glass fence is anchored between each panel by aluminium powder coated or stainless steel poles. This type of fence is less expensive than frameless glass pool fencing.
Fly mesh pool fencing is one of the most commonly recommended safety fences for home pools. Because the fly mesh is too small and makes it difficult for children to climb. This type of fence serves as a security measure to prevent children from entering the pool area unattended.
Wrought iron fencing was popular in the past, but it's still appreciated today due to its aesthetic, durability, and style. Because of its timeless appeal and beauty, many homeowners still prefer wrought iron pool fencing over mesh fencing and glass fences. Because this type of iron fence is resistant to moisture and corrosion, it does not require frequent maintenance or replacement. It is suitable for private or public swimming pools.
Kelmscott Fencing Contractors manufactures and install high quality pool fences and pool gates to secure any pool, spa, or any water attraction area. With many years of experience and understanding in pool fencing, we assure you that you will receive the best pool fence service. We firmly believe that the safety of your home should be our number one priority. Your local fencing contractor in Kelmscott can provide pool fence repair as well as replacement of any damaged, chipped, or broken glass panels around your pool.