Kelmscott Fencing – Your Professional Fencing Contractors
Provides High Quality and Secure Residential Fencing Installation!
Residential fences serve many purposes around your property, from protection and safety to border marking, aesthetic appeal, and financial value addition. Fencing helps to protect children or pets from wandering and also keeps trespassers and intruders out.
Which style of fencing is best suited to your requirements? Here are different types of fencing to consider for your home.
Variety of Fencing for your Home
Are you looking for fencing contractors who can help you fulfil your ideal fence? A professional fence builder at Kelmscott Fencing is happy to assist you in choosing a residential fence that meets your needs, complements your property, and fits within your budget. They have various options for your fence, such as glass fencing, balustrading fences, paling fencing, and domestic fencing. Consider the possibility that you already have a fence that you are dissatisfied with because it has been destroyed or no longer meets your requirements. In that case, Kelmscott Fencing can repair or replace it, even if we did not install it initially.
Colorbond fencing is a type of colorbond steel made out of pre painted materials that meets Australian standards. Colorbond fencing is a long lasting investment. Because it is a durable, sturdy, and inexpensive fence, it will resist rust, rot, or be eaten by termites as wood does. It is also heat and fire resistant, making it an ideal barrier for homes in bushfire prone areas. It also has an excellent aesthetic and is straightforward to clean and maintain.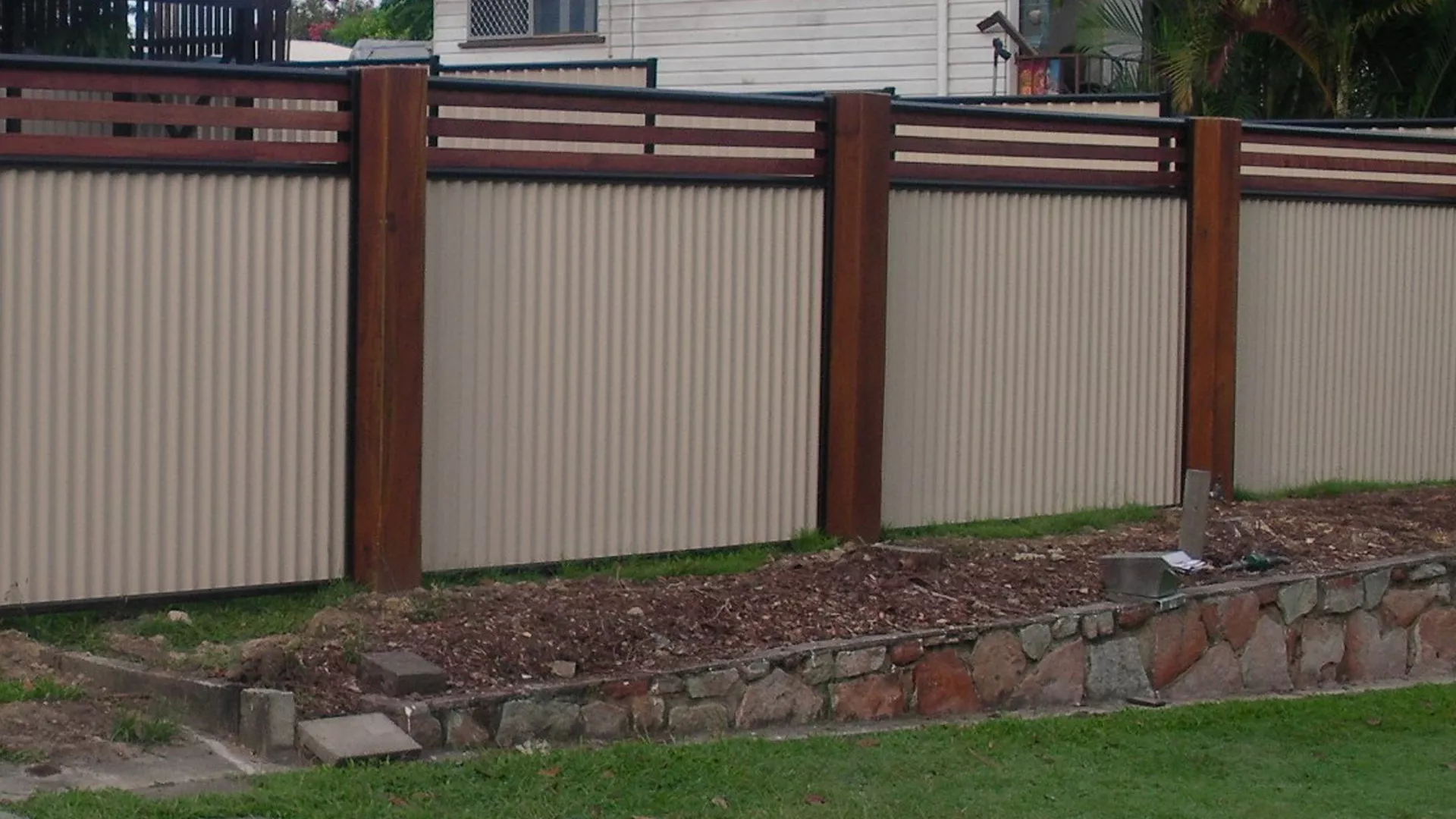 Brushwood fencing is crafted from the excellent Australian hardwood broom and gives a virtually maintenance-free and beautiful natural appearance. Brushwood Fencing Panels are environmentally friendly and incredibly versatile, complementing any home style, from classic villas to modern contemporary. A Brushwood fence requires less maintenance than other woods, and it does not require painting or oiling to retain its natural characteristics.
Aluminium Slatted Fencing
Aluminium slatted fencing is sturdy powder coated aluminium that resists corrosion, buckling, and twisting. Aluminium slatted fences are much easier to maintain and clean than timber fencing, and they will look great for a prolonged period. An aluminium slat fence will not warp, decay, or require constant painting.
Timber pinelap fencing is constructed from treated pine timber and has a traditional appearance. Because of the overlapping palings, pinelap fencing reduces noise and is efficient and durable. These fences require less maintenance because treated timber is made that will last for years. Also, treated pine is an excellent option for post and rail fencing since it is highly versatile and durable.
A Decorative fence is a unique fencing option for securing and enhancing any landscape. Aside the typical benefits of fencing, such as privacy, safety, weather resistance, and security, decorative fencing adds design and style to your property
If you have a garden and discover that animals are destroying your plants, you may need to consider installing a garden fence to keep them out. At Kelmscott Fencing, we offer a wide range of fencing materials for farms and home gardens to help protect your plants and backyards. And we are always glad to help our clients with high quality fencing solutions.
Installing pool fencing will provide a clean, secure, and safe environment for your family and guests. Kelmscott fencing builders can construct your pool fence and pool gates with materials that can survive weather exposure, including sunlight and water that initiates corrosion. Consider hiring Kelmscott Fencing Contractors if you're looking for a pool fence contractor that specialises in all types of fencing. Their fencing experts will collaborate with you to create a stunning and durable pool fence that will keep your pool safe and secure for many years.
Residential gates not only serve as an entrance to the home but serve as the first line of protection against trespassers and stray animals. Also, we use gates to define a property and boundaries. Aside serving a functional purpose, gates can add an aesthetic aspect to your home due to their materials and design.
Kelmscott Fencing will deliver high quality craftsmanship for residential fences and gates, from installation to restoration and replacement. Our expert fence builders are familiar with the intricacies of fencing installation and will guarantee that your fencing project is both visually pleasing and safe. Do you need help building your fencing project? Are you looking for a fencing business near me? Contact Kelmscott Fencing Contractors if you need help with your fencing installation requirements.